Photoshop Tutorials for both beginners and advance learning to help out in your quest to learn more about certain techniques and styles in Photoshop. Let this collection be your guide to do better than best for the year
How to Design a Video Game Interface Window in Photoshop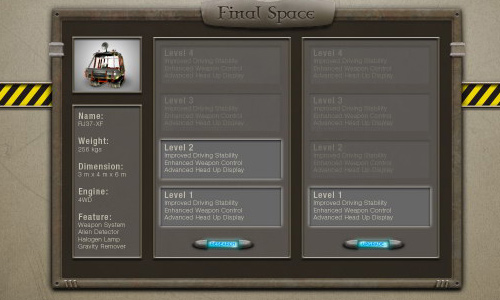 The presentation of information is one of the essentials aspects of playing your video game according to the author. It is how the graphics or its style is brought about which paves way into making the game effective to players. So open your world to video game designs!
Undress a Giraffe in Photoshop
You may be curious how a giraffe would look like without the spots! Well, this tutorial will show you how to take them off thru Photoshop. Fun and amazing!
Creating a Surreal Smoking Bird Composition in Photoshop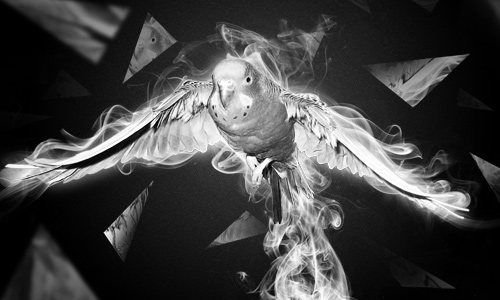 How do would a smoking bird look like in an image? One very curious question which will be answered by this tutorial where you will learn how to create a monochromatic scene plus use the combination of smoke brushes.
Design a Futuristic 2011 Wallpaper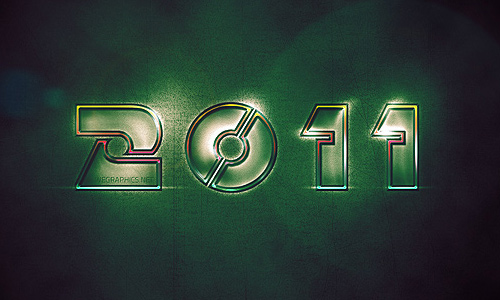 Style high for 2011! Here goes a tutorial on creating a futuristic wallpaper which would inspire you to make your own wallpaper. You might wonder how some of the 2011 wallpapers we posted recently were made. Well, here goes the answer!
How To Create Abstract New Year Illustration With 3D Typography Using Photoshop CS5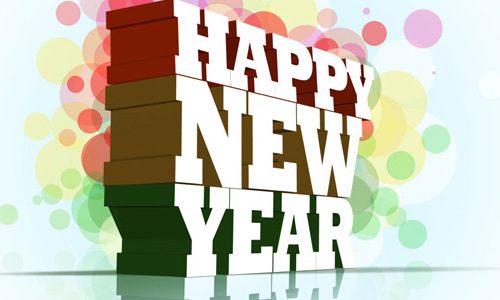 In this tutorial, you will be able to learn how to create an abstract greetings for the new year in a cool 3D Typography way. Way to go!
Design the Pirates of the Caribbean Movie Poster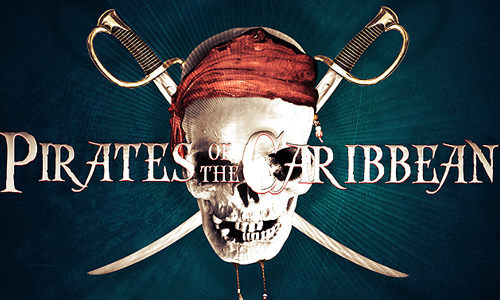 When looking for cool sources of motivation, most movie posters and films are there! This tutorial will show you to get through photo manipulation. The Pirates of the Caribbean way.
View Source
Tron Legacy Tutorial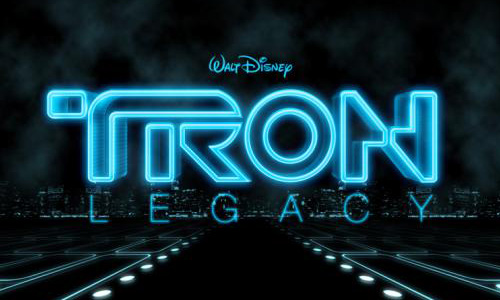 Found Tron Legacy interesting? This could be the right tutorial for you. The author loved the light effects he would always use in photoshop and you may be inspired to use them too.
Abduzeedo 2011 Poster in Illustrator and Photoshop
Symbols may also be created in Photoshop and this one is a good way to start. Something that has the vintage touch and more minimalistic as the author calls it.
Easy Casino Style Sign in Photoshop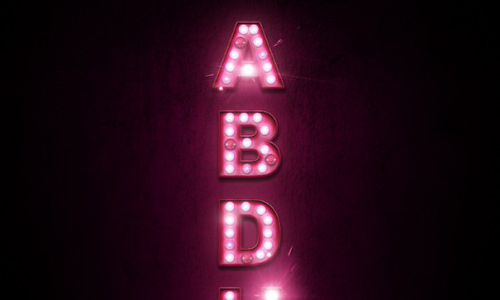 What really inspires designers are what they see from billboards, movies and a lot more. So this part of our collection will guide you in creating effects using some basics in photoshop and a few stock photos to use. Should you be one of those casino lovers, you may find this one really interesting!
Create a Vector Style Magazine Cover in Photoshop
Would you need or crave to learn how to create a Vector Based Coverage through Photoshop? Check this out. This part of our collection will be of great help to you.
A Photo Manipulator's Guide to Blending
If you are a photo manipulator or should you want to be one, you must the skill to blend. Blend images perfectly and blend colors as well. This would show you some basic techniques that are important to learn for photo manipulation.
How to Draw a Realistic iPhone 4 with Photoshop
Should you want to improve your expertise in using the pen tool, this tutorial will be able to help you since you will be using many techniques for this. Cool drawing for one cool subject!
Create an Extremely Simple Dark Web Design in Photoshop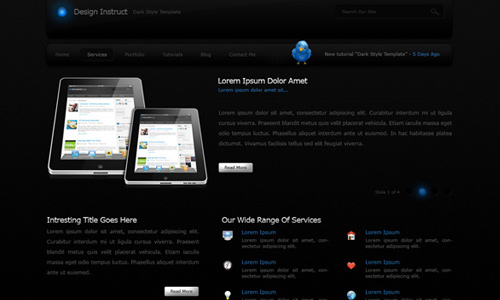 Another tutorial will guide you through making a smooth artwork and something that's in. It is good when you imagine a design and you'd start from the very beginning with nothing but photoshop.
Create a Gritty Portfolio Layout – Moleskine Layout
Moleskine as defined is a brand of notebooks, planners and many more where they have thier own style. In this tutorial, you will see how a moleskine layout is created which could also be useful for your portfolio.
The Mad Hatter from Alice in Wonderland Photoshop Tutorial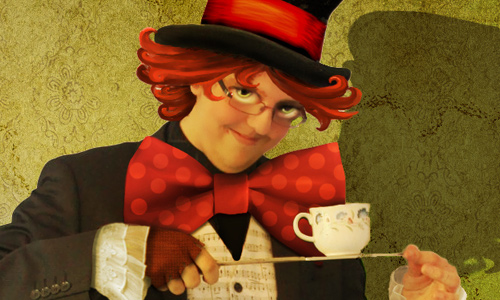 Are you a great fan of Alice in Wonderland? If you are, you must be familiar with its characters and you might want to learn how to recreate one of them. The author wishes to be able to recreate every important character of the story and this is his third one. Something very interesting and fun!
Create a Surreal Sci-Fi Movie Poster with Photoshop CS5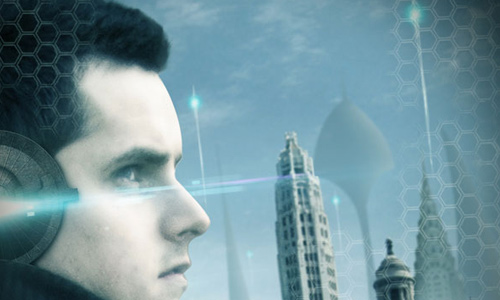 When entering the world of business, you must also learn how to do marketing and publication especially when it's the world of movies. Design of poster is part of selling something to people and it is essential for you to learn how to create something that would click. This tutorial is one best way of learning this where a sci-fi inspired movie poster has been made an example by the author.
Create Stunning 3D Text in a Grungy Landscape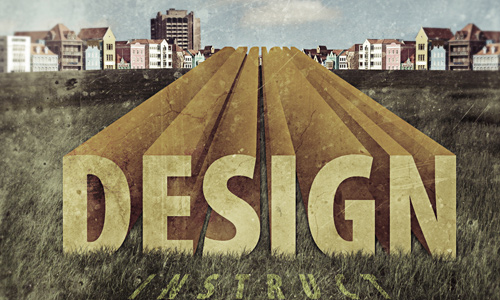 Your imagination and your own style makes up one good piece. In this tutorial, the artist aims to teach you more techniques in blending images and different elements by the use of Photoshop. A nice grungy and a grayful composition with a 3D text will be a good start.
Create an Amazing Abstract Heart Surreal Photoshop Tutorial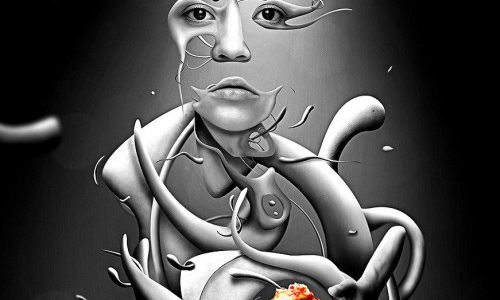 Abstract artists would love to play with images. This PSD Tutorial will lead you into learning the step by step process of making a cool dreamlike abstract masterpiece. A stockphoto a workable color scheme and a pen tool plus a few effects would surely hit it off!
Create An Underwater Typography Scene
Something to freshen you up. With the use of custom brushes, some light effects and a few os something, you'll be able to make a realistic underwater typography so get it on!
Create A Futuristic Photo Illustration With Photoshop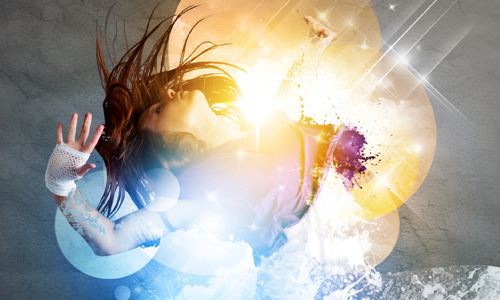 A futuristic photo to add up your skills in making designs with just a few lightings to stun your viewers and some masking effects to send them in awe!
Create a Surreal Floating Landscape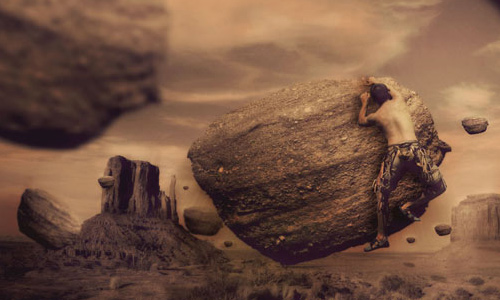 There is also a dreamlike way of creating a landscape through PSD and you will learn this from the 21st part of our collection. Here goes another example of photo manipulation where you'd learn different visual elements and be able to work with the adjustment of layers, the blending options and some light effects.
Create A Nature Inspired Digital Illustration in Photoshop
The author displays a combination of various pictures nature-ispired for this tutorial. You will then use some colors and lighting effects with some advanced techniques in masking. Talk about photoshop mastery!
Free Psd Premium Tutorial: Create a Mixed Style Collage
Another perfect demonstration of the use of new styles and re-mixing elements, A way of teaching you to learn your own style and a signature to your own creation.
View Source
Create a Stylish Coffee Cup With Smart Objects
Sometimes, we would wonder if we could make a few nice things look real. And so here goes one of many. This tutorial might even motivate you to create your own coffee shop!
Create a Professional Romantic Comedy Film Poster in Photoshop
Like the inspiration taken from Tron Legacy, there is another style we may learn through in movie posters. There are plenty of things to learn and this one is different since in this tutorial, the author demonstrates the creation of an artwork to come up with a romantic comedy poster using many photos. Good luck!
Photoshop Tutorial: How to Create Fake Glossy 3D Typography
Sometimes, when we are at the verge of creating designs that should really look the same as what is required, we must create it our own way. This tutorial will teach you how to do it although according to the author, there are techniques for this design which could take you a bit long to finish but it sure will test your competence.
How to Make Vibrant Cosmic Light Effects in Photoshop
The artist for another phase of learning loves sneakers and this features one where you will learn how to create a nice vector image making it look a new and innovative design using some layer styles, blending and some more with a few brilliant light effects to make it look so fresh.
View Source
Create a Fantasy Scene with a Sorceress and Tree Monster
Talking about the many possibilities on Photoshop, this one is another example. An evolution process according to the artist. This will show you how to really transform an ordinary photo into some fantasy scene. Be amazed!
View Source
Create an Elegant Patterned Web Design in Photoshop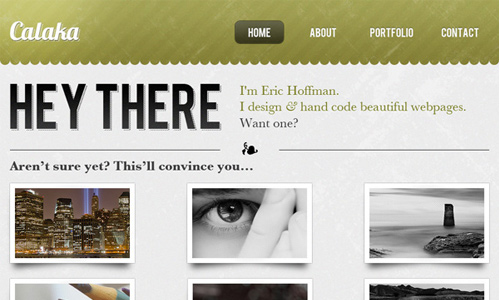 Simply elegant and professional looking for a web design is one of those you're looking for? This may be the best tutorial for you. Patterns used for this design gives extra class to it and a variety of techniques too to improve your skills.
View Source
Create a Harry Potter Style Text Effect in Photoshop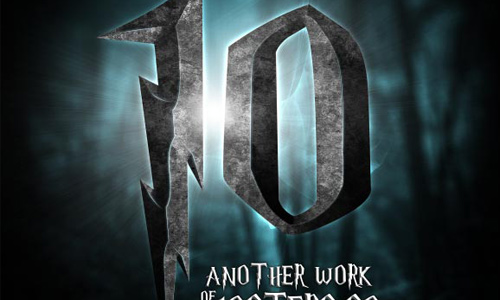 Movies… movies.. movies.. They inspire us, they dig deep in us especially in the heart of design. Still have the Harry Potter and the Deathly Hallows Fever in you just like our author for this tutorial? Well, you'll find this cool for sure. This will show you how to make use of some bevel effects and blur to make a depth of your masterpiece and let it not be Avada Kedavra to kill the design but kill your time!
View Source
Create Awesome Abstract Nebula Circle Shape in Photoshop
Beginners may find this a bit tricky but learning in this tutorial elevates you to another level. There is no harm in trying as what they would say. Some techniques to improve our 2011 designs! Go, go, go!
View Source
Creating an Abstract Ecology Scene with 3D Render
3D Creations has captured a lot of artists especially viewers and that is why most of them wanted to learn how these are done especially when it's rendered to make it mean about ecology. The author says this one is simple and shot since it focuses only on basic photoshop tools yet it's cool!