Edits Quarterly is a great example of a whole new navigation experience. You can scroll down or simply use the arrow keys to view the beauty of it.
Neotokio! will surprise you with different kind of animations while you scroll down the site.
Kyan has an awesome slider that just animates wonderfully has gives a real 3D feel to it.
Adrian Baxter's website has an interesting and original parallax effect. Oh, and don't scare when you check out the contact form 🙂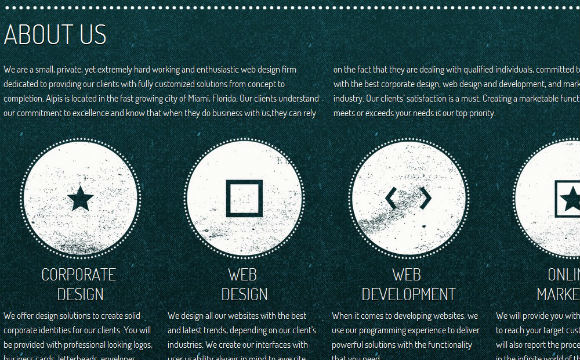 Here we have a nice hover effect in the about section.
Dawid Wadach has a very interesting hover effect which reveals his portfolio items. A combination of lines and boxes that move make this effect very original.
"Dangers of Fracking" which is designed by brilliant Linda Dong, is just a beautiful on-scroll piece of art that explains the dangers of hydraulic fracturing, a process that is used to release natural gas. See, how the story is being told using this wonderful visualization method.
AIGA 50 uses this great "cut-out" technique that reveals the images of a slider which always seems to be beneath the other content slides.
Create Digital Media has a unique slider that shows content and images in an original way.
Now, THAT I call a scrollbar! 🙂 "Mescal Buen Viaje" is like entering another world: everything is very original, from the scrollbar to the navigation to the way images are displayed: it's such a fresh experience. And check out those cute kolibris that flap their wings on scroll.
Alex Pierce has some nice sliding happening right after the page is loaded with CSS3 animations. Hovering over the main navigation will make the whole navigation bar move a bit. Also, other subtle (hover) effects make a visit to his website a really nice experience. And don't you just love the typography?
Styiens has a very interesting slider that moves around that central circular element.
20 Calendars of Lavazza uses a beautiful full-page accordion that slides open elegantly when clicking on one of the headlines.
Shelton Fleming divides its content into "Experiences" and "Ideas", presenting each on one side of the page and making their sub-content slide originally when opening a menu item.
Toast! has a really cool and original slider.
Five Thirty Brew by blenderbox is an exciting scrolling roller-coaster that will present you their fine beer and the process of making it.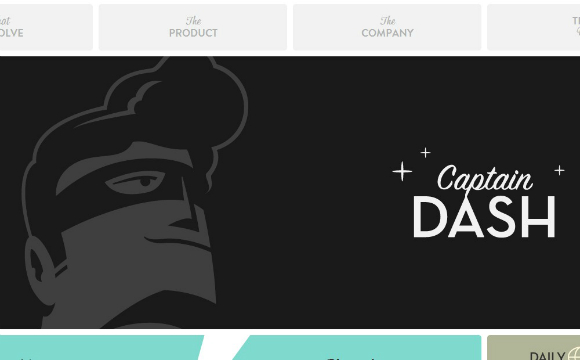 The delicate and original layout and design of CaptainDash makes the sliding content very interesting.